Trippie Halloween
We have a lot of stuff planned for our first annual Halloween celebration on Trippie Island.
Ghost Pirates of Trippie Island
Ghost Pirates of Trippie Island is a seasonal Trippie NFT collection available to mint only during the Halloween season. The collection will return every Halloween and every year it will feature a new character. Each character will be mintable for one Halloween, and one Halloween only. This Halloween's featured character is the Ghost Pirates themselves, the damned crew of The Eyeless Mermaid.

The Ghost Pirates will be minting October 1st - October 31st and you'll need one to participate in the Trippie Island Halloween events.

Find out more here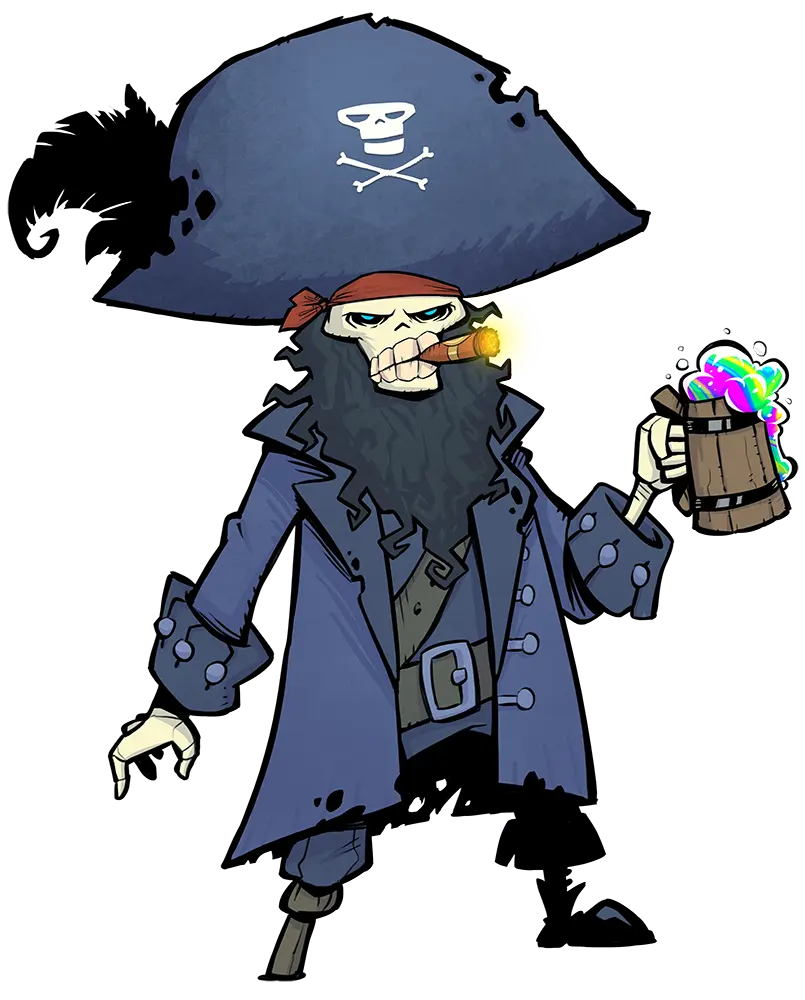 Cursed Doubloons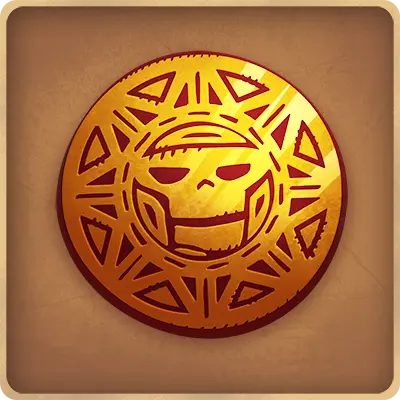 The Cursed Doubloons are our Halloween currency. Use them to buy stuff that will help you out in the Zombie Curse game. What's the Zombie Curse game you ask?
Zombie Curse Game
Zombie is not a disease, it's a CURSE, and it's spreading throughout Trippie Island.
Come October, every ZOMBIE TRIPPIE will spawn a CURSED MONKEY HEAD into your inventory to start the game. From then on a CURSED MONKEY HEAD in your inventory will periodically curse one of your Trippies with the ZOMBIE CURSE, transforming them into a Zombie.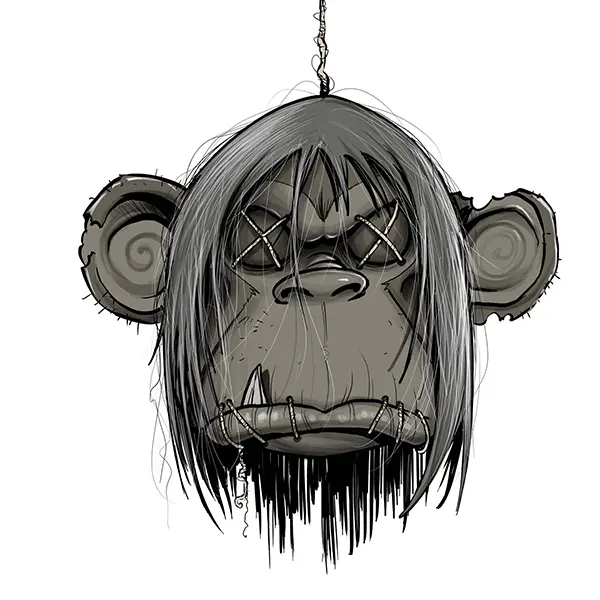 But don't just sit idle and allow that to happen! Send your CURSED MONKEY HEADS to someone else's inventory and make it their problem. Using your Cursed Doubloons, you'll be able to buy more CURSED MONKEY HEADS, take an offensive approach, and send them to all your Trippie friends. You can also buy ZOMBIE ANTIDOTES to take a more defensive approach and try to keep the Zombie Curse at bay.
Every player gets prizes. And the winner gets the very special 1/1 NFT, the Captain of the Ghost Pirates: Captain Nathaniel Náli Náli himself.
And don't worry. The Zombie Curse will wear off after Halloween. You won't be stuck like this forever.
Halloween Island Quests
There will also be new Halloween Island Quests which will allow you to earn more Cursed Doubloons, and items to help you survive the Zombie Curse.
See you on the Island this October! Happy Halloween!